Sexy lingerie is a must-have for every woman's wardrobe. Married, single, dating. It doesn't matter. Erotic lingerie's just what you need to spice up your love life or just help you unleash your inner love goddess. Wearing sexy lingerie will make you feel fantastic, even when you wear it under a t-shirt and jeans. Consider it essential, just like socks and shoes. To feel like a real w-o-m-a-n, just slip into sexy lingerie. Evalamor erotic lingerie online store seems to offer a wider choice - perhaps the weather means people spend more time in the bedroom!
Not going to Greece or Barbados this holiday? Exotic women's lingerie will make you feel like you've been sunning on the beaches of Santorini, even if you never leave the house. Feeling a bit stuck in a suburban lifestyle rut? Release the intercontinental goddess within when you wear exotic lingerie. Great lingerie lets you be whoever you want to be. Have fun with it!
It goes without saying that intimate apparel is a must-have for special occasions. Anniversaries, birthdays, and, of course, Valentine's Day all call for erotic lingerie. Wearing seductive lingerie for that special someone is a gift in and of itself. You can even color coordinate for the occasion. Red and pink say "I'm your Valentine!" How about lucky green for St. Patrick's Day?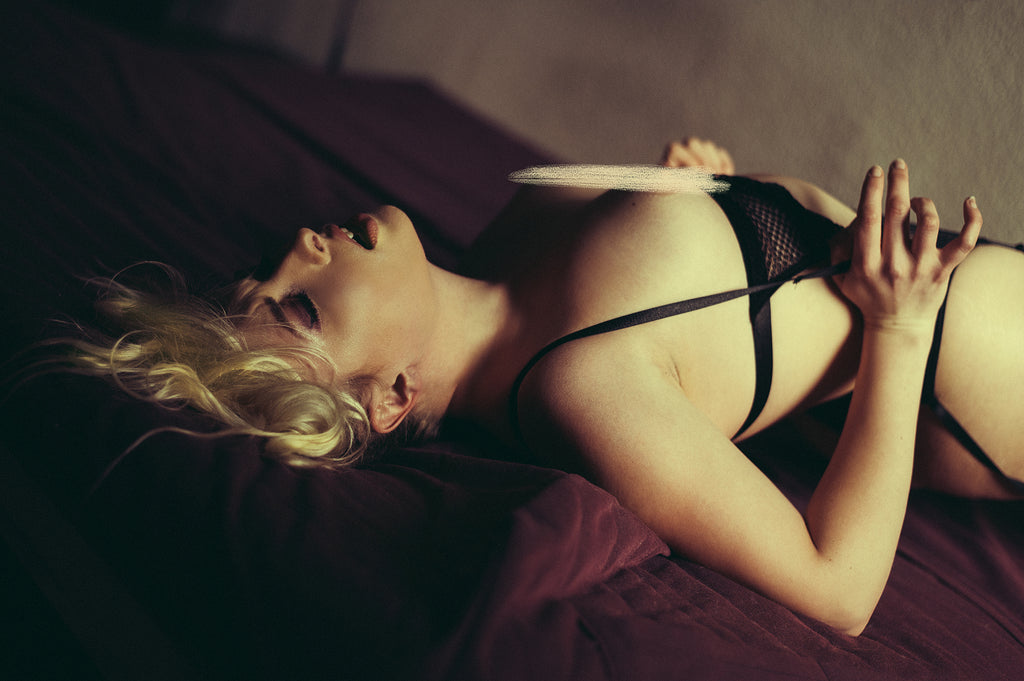 Erotic lingerie isn't just for special occasions, though. Surprise your significant other by sliding into some Hollow Fishnet Lingerie in the middle of a boring work week. Hollow Fishnet Lingerie has just the right "tease factor." Intimate apparel is all you need to beat the midweek doldrums.
Really spice things up, and break out of your routine, by surprising that special someone with a morning or lunchtime (only private lunches, of course!) appearance in lingerie. The element of surprise makes sexy lingerie even sexier.
You can wear sexy lingerie just for yourself. Like Spicy Bondage Lingerie.It'll be your little secret, one that'll keep you smiling no matter what the day throws your way. You'll feel sexy all day long, with a strappy detail that will drive the men wild. The fun part? They won't even know why! They'll be fighting over who gets to hold open the door for you and give up their seats on the subway.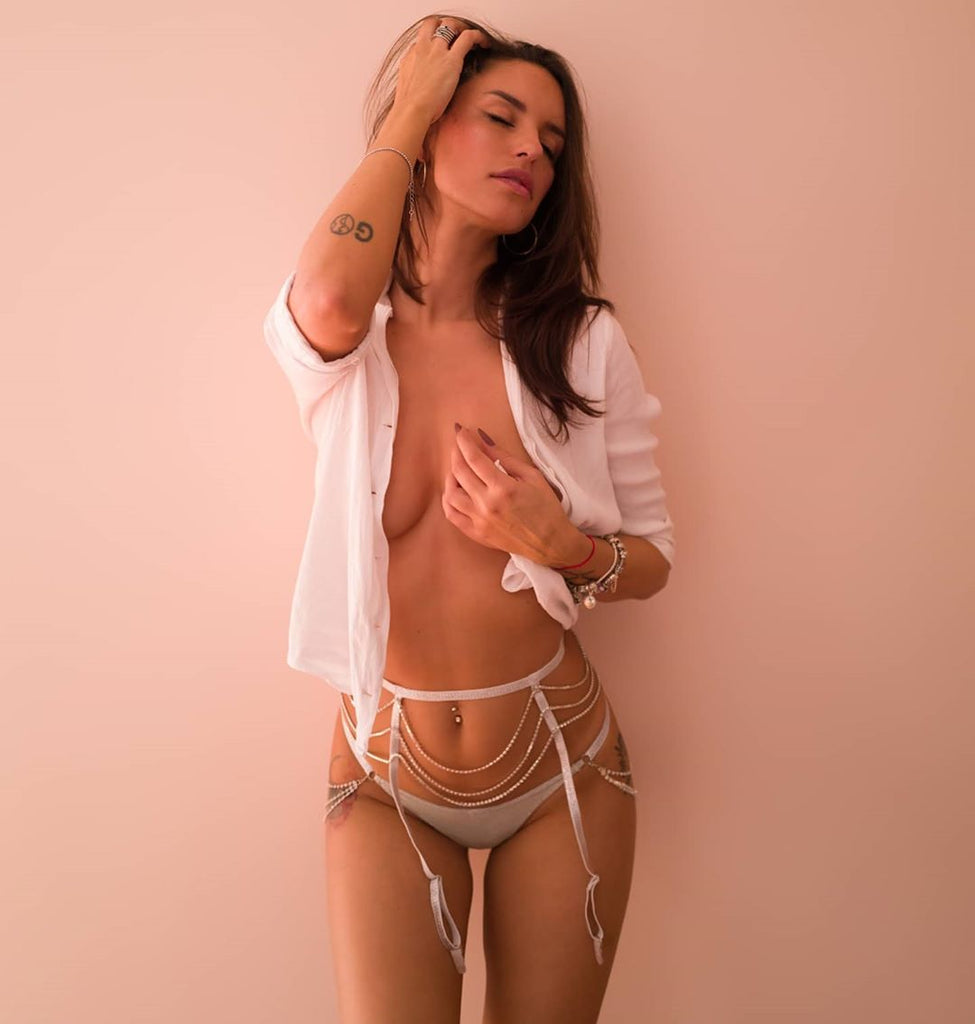 Believe it or not, exotic women's lingerie can also be practical. With a low-cut top or slinky dress, a regular bra just won't work. Visible panty lines will ruin any ensemble. So perhaps you've been searching for just the right undergarments to complete your new outfit. Online erotic lingerie stores carry the bustiers, camisoles, g-strings, and thongs that will complete-not detract from-your ensemble.
Lingerie isn't just for the bedroom. It can be your secret fashion accessory to keep you looking fabulous. Need a bit of helping filling out a fitted top? Buy a bustier or bra with a bit of a "boost." Pretty, lacey camisoles are perfect for layering. Pair one with a sweater for a feminine touch.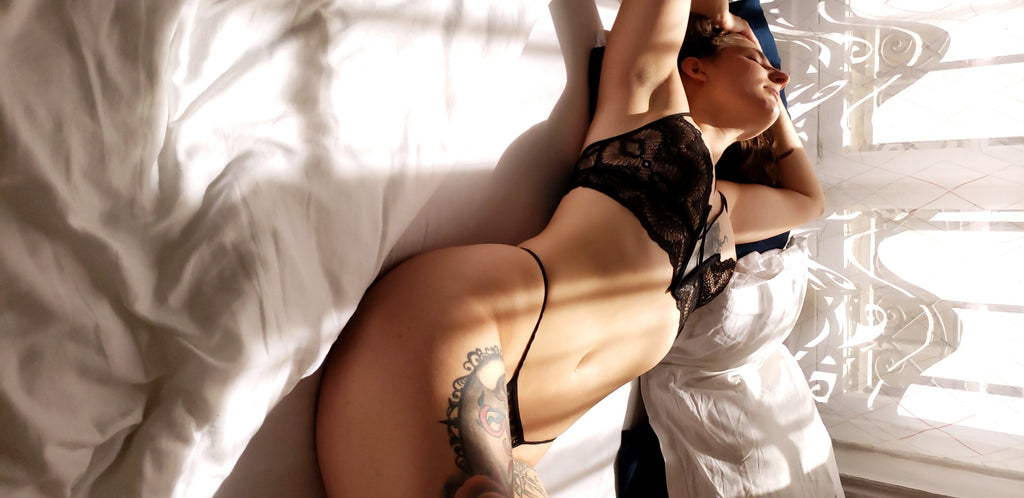 Granted, flannel pajamas are warm and comfortable. But how about sliding into bed wearing a satin nightie? Drift off to dreamland feeling like a true sleeping beauty. After all, who says you can't feel fabulous 24 hours a day? Going to sleep next to his lady clad in exotic women's lingerie is sure to sure drive your man wild!

There's no "flash in the pan" trends in the world of lingerie. When you buy high-quality pieces, you're buying something you can wear for years to come. Unlike platform shoes or mini-skirts, a sexy, classic bustier will never go out of style.

Have you ever thought to yourself, "I'm just not the lingerie type"? Guess again! Every woman is a lingerie type. It's just a matter of finding the lingerie that makes you feel beautiful and desirable. For instance, some women will feel like a tantalizing temptress in Crotchless Embroidery Bra Sets. Others will feel their sexiest in something a bit less revealing. Or, perhaps, something even more revealing! Browse through an online erotic lingerie store and get started.

Let's go! You're ready to take the plunge into the seductive world of intimate apparel. Erotic lingerie, exotic lingerie, see-through lingerie the beauty of intimate apparel is that there's something to suit every taste. There's a countless variety of colors and styles. Experiment until you find the piece (or pieces!) of intimate apparel that make you feel fantastic.
Whether you're a born wild child or simply waiting to release your inner tigress, you've got to have sexy lingerie - and plenty of it!